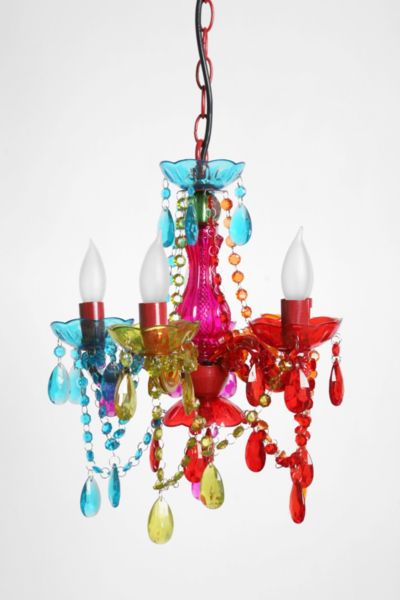 I want this! In a bad way...for Ava Kate's room of course!
Daddy says we can't take down the ceiling fan but what's a girl to do?
A multicolored chandelier? Yes, Please!
There is a bigger one than this but I don't think we'll ever win the battle for it...we have a chance with the smaller one.
It's sort of a little girl's fantasy light:) That's the angle I am using on him!
Like Cinderella, Belle, Ariel, and Sleeping Beauty all in one! - Thats AK's angle!
Oh and it's a whopping 78 dollars! That's a sweet price for such a sweet light!
If anyone else gets it before we do don't tell me...you never know what I might do in a desperate situation:)