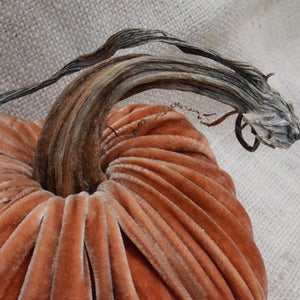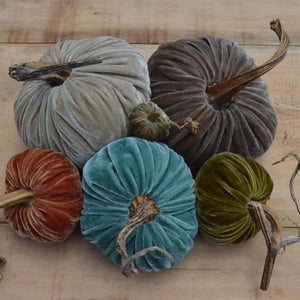 I am totally loving these adorable plush, velvety pumpkins! They look so real and would be a blast to decorate with:) I may or may not have started my Fall/Halloween decorating this week!
We finally have cool mornings to wake up to so who could blame me right? Fall is by far my favorite season and in Texas I have to stretch it out as long as possible since we basically have two seasons here, winter and summer:)
So here I am with all my windows thrown open in the morning to let in the cool air and then tightly closed in the afternoons to keep the heat out! Fall in the mornings and Summer in the afternoons. Either way we are ready! We have pumpkins out, candles burning and football on TV!
Oh, you can buy these lovlies at
Love Feast
!